Our collection L'Intemporelle
The encounter of two passions, and the pursuit of excellence in terms of quality, beauty and comfort, this could summarize how the first collection of Varadi, L'Intemporelle, was born.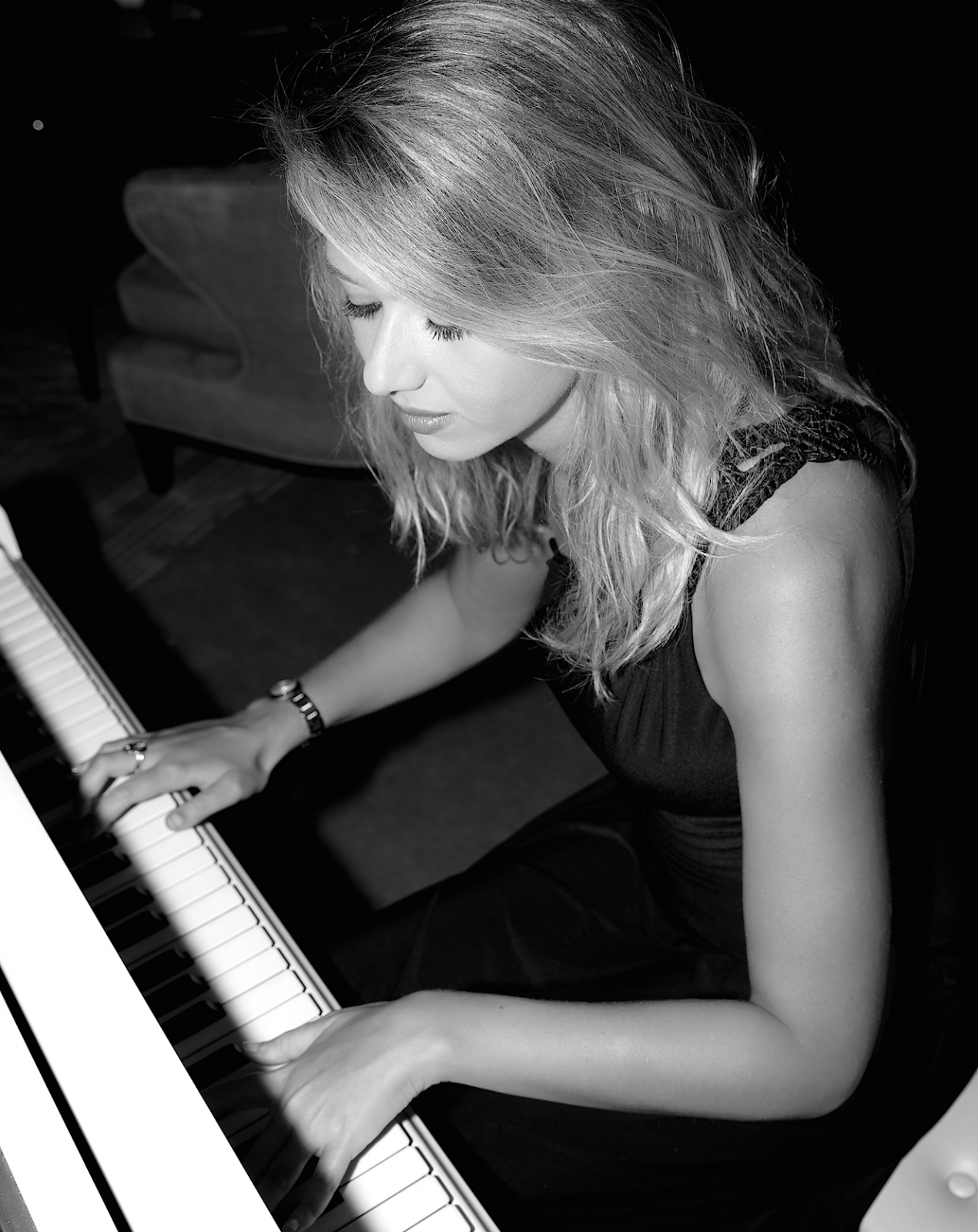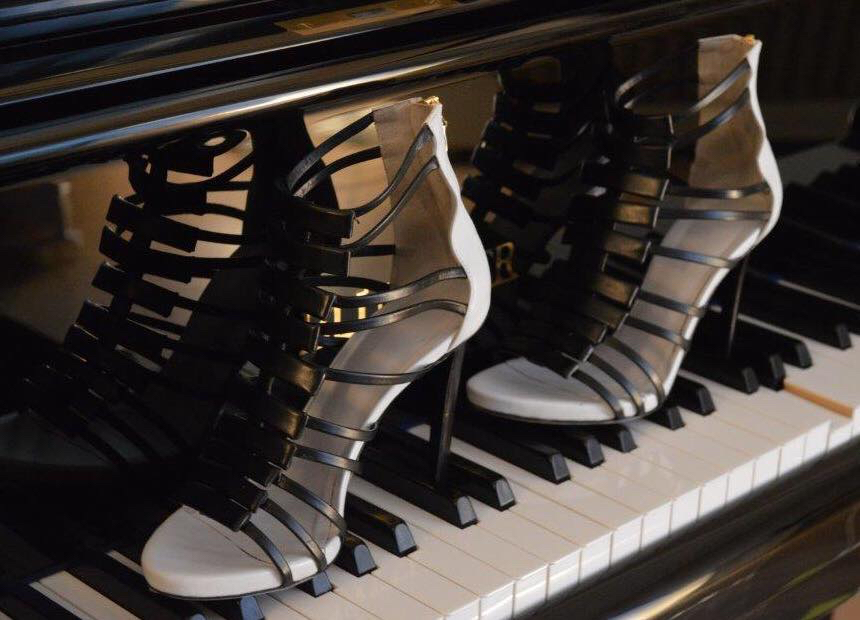 The encounter of two passions
Since I grew in a musicians' family, music has always been part of my life. It was with my father, a violinist conductor and following a classical musical diploma at the National Conservatory of Versailles that my passion for music has continued to grow. And it is always with pleasure that I regularly play the piano with my father and his orchestra at classical music and traditional Eastern music concerts, and that I compose music for movies and TV series.
The world of shoes, meanwhile, has always fascinated me, and especially high heels. After obtaining an industrial engineering diploma, I met experienced craftsmen to learn how to handmade shoes in the region of Romans-Sur-Isère, Paris and Bologna.
However I had not considered the union of music and shoes, dedicating time to each passion independently. It is during a stylism training in Paris that I realized that creativity had no border, and that the mix of the two was possible and even obvious. At this moment L'Intemporelle, first collection of Varadi, was born. L'intemporelle contains the word « tempo », referring to a music expression, and means "timeless" in French, since I wanted a collection of designs which can be worn at any occasion, day and night.
Because I have always thought that when we do something with passion and pleasure, we transfer a part of ourselves into an object, I have composed a music associated with this collection that you can listen while watching the video below introducing our first collection.
The pursuit of excellence in terms of quality, beauty and comfort.
I was often told that comfort and high heels were incompatible. That is the challenge that I have tried to face during several years, with the help of prototypists, experienced craftsmen, and anatomy studies, which allow to spark vibrant exchanges and unexpected ideas. Beyond the quality of the leathers, the arch of each stiletto has been subject to a special series of tests to make sure that it offers maximum comfort. The breadth of the heel and the way it blends in with the curvature have been studied in such a way that the shoe is stable and supportive. Even the inside sole has been designed with slight padding to absorb impact, and a specific foam has been added to increase the comfort.
To ensure the highest quality, each leather and each material has been carefully selected or custom made for Varadi brand exclusively in France and Italy, handmade by the same Italian bootsmen as other famous luxury groups. Each pair is handmade which makes it unique and authentic. 
And because all details count, all our designs contain nice details requiring specific technical competences from our craftsmen, like the intertwined treble key in sued calfskin, the carved quaver in the leather, or our entirely handmade black chunky pieces which represent the black keys of a piano.  Read more about the inspiration of each model by clicking on each design of our collection.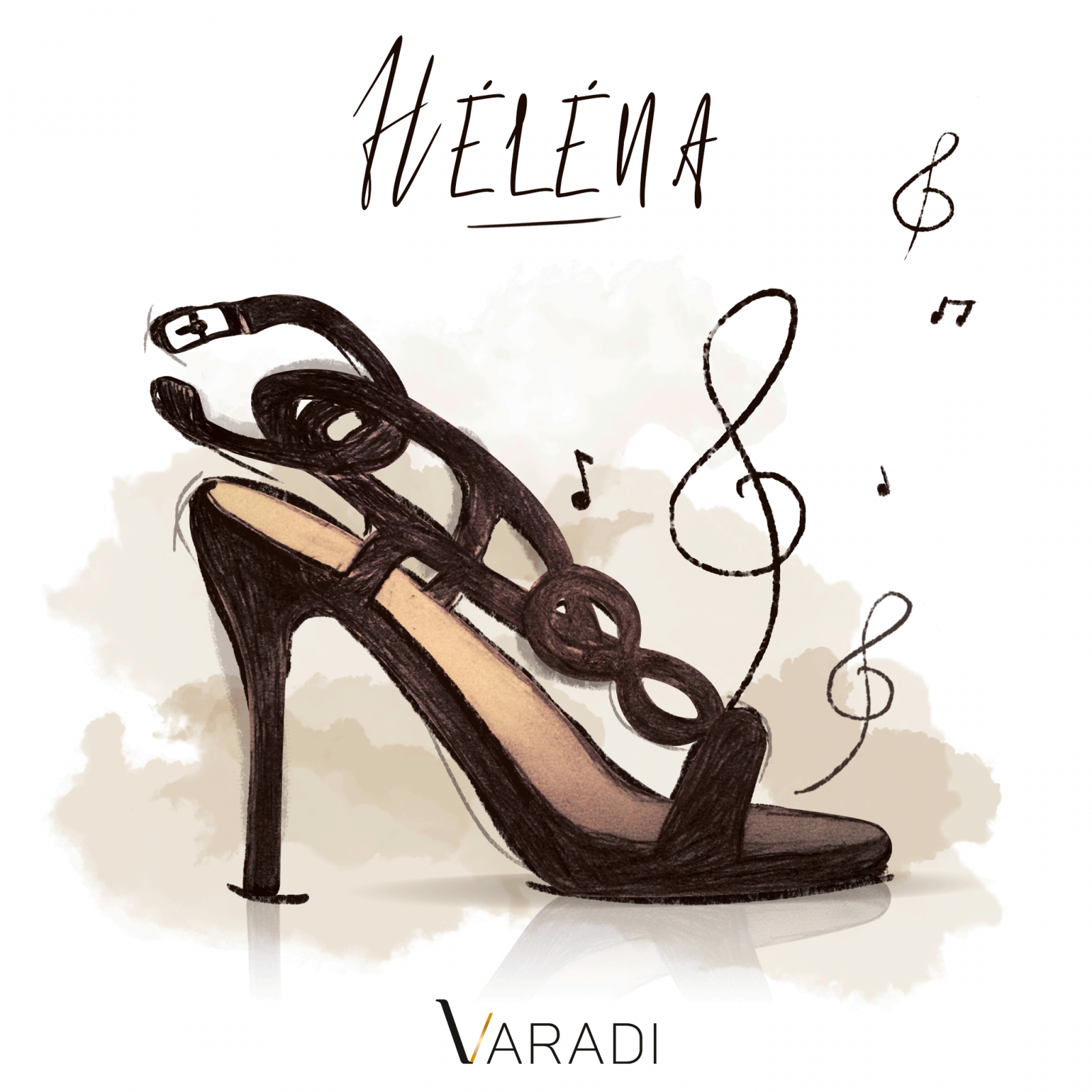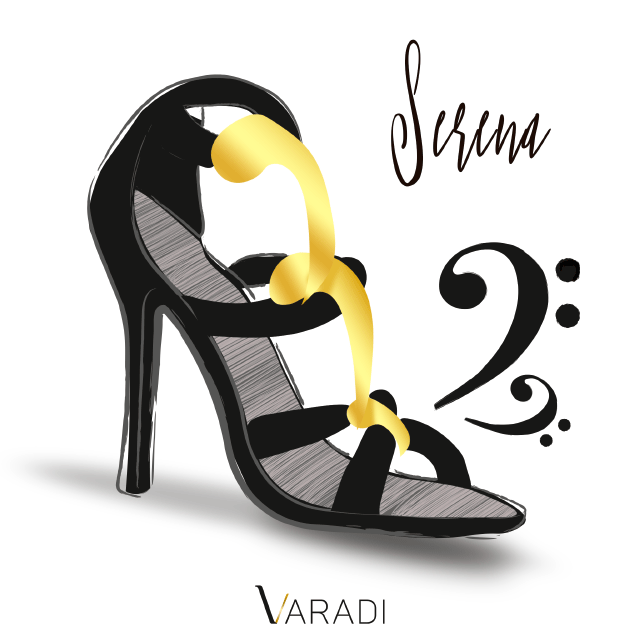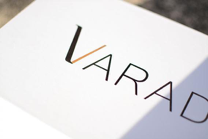 V like Varadi
How do you know it is a Varadi pair of shoes? Have you noticed our emblematic V of Varadi on the outsole of our designs, aligned with the heel when you are walking? And that is not all, our high heels are made in the Milano region with a V shape, which adds a touch of elegance to the design. You can also find our logotype on our packaging specifically made in the Northern Italy for Varadi.