Our Story
Birth of the Brand Varadi, created by Diana Balogh
As a woman passionate by shoe heels and especially since I have the age to wear them, the shoe universe has continued to amaze me. After graduating with an industrial engineering diploma, the desire to create my own brand in the field of shoes has not left me, and in order to know better the luxury and e-commerce field, I joined the Group LVMH, where I learned about the leather and its contrainsts, and the Group Richemont in 2011 as a logistics project manager, where I had the opportunity to be in charge of the implementation of the e-commerce in Europe for the Group.
It was after the discovery of the production of shoes from experienced craftmen in the region of Romans-Sur-Isère in France in 2013, and a stylism training in Paris in 2015, that Varadi was born, in hommage to my father's birth name.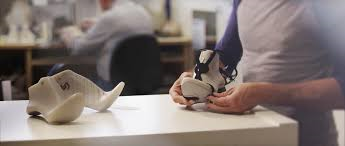 A traditional Italian craftmanship and an exceptional comfort
To ensure the highest quality, I have been to different expositions in Milano to select each material. Each leather skill and each material has been carefully selected or custom made for Varadi brand, exclusively in France and in Italy.
Beyond the quality of the leathers, the arch of each stiletto has been subject to a special series of tests to make sure that it offers maximum comfort. The breadth of the heel and the way it blends in with the curvature have been studied in such a way that the shoe is stable and supportive. Even the inside sole has been designed with slight padding to absorb impact.
Results of the traditional skills of Italian shoemakers, these fantastic shoes offer comfort and femininity figure footprint.
Our first collection, l'Intemporelle…
As a pianist and composer, and as I grew in a musician's family, I found the inspiration for the first signature collection in my two main passions: classical music and heels. Each model has been designed for audacious and independent women. The name "L'Intemporelle" (which means timeless in French) has been chosen for Varadi first collection, since all models can be worn throughout the day, from the office to late night, and contains the word "tempo" which refers to music.